COQUITLAM
ROOFING
Expert Roofing Professionals
ROOF SHINGLES, COQUITLAM, BC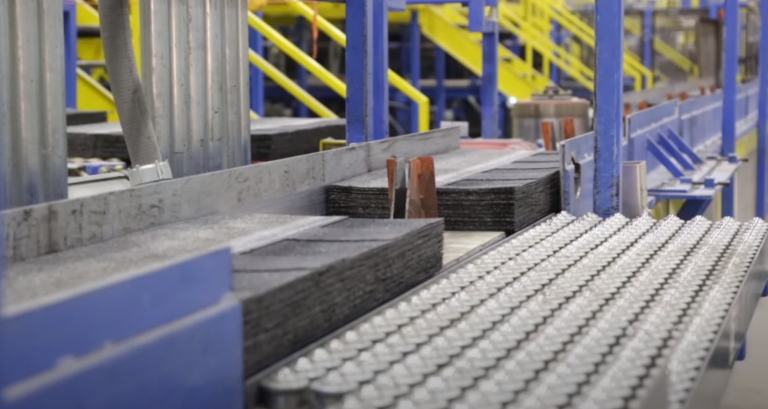 Shingle Roofing – Roof Maintenance & Leak Repair:
Your property is a valuable investment. When your roof is properly maintained, you increase the its life expectancy. Ongoing routine roof maintenance is the best preventative measure to take to protect your property against future damage and the associated repair costs.
If you are like many property owners, you might only think about your roof's condition when there is stormy weather or when obvious damage like a leak turns up. But seemingly harmless events like a falling tree limb, stormy weather, or a misplaced nail can cause damage to roof shingles.
Typically, people will maintain other parts of their property on a regular basis because problems that show up are visible. Don't overlook issues with your roofing until there is obvious damage like leaking. By that time, the minor damage may have turned into major damage that will require expensive repairs. And you don't want that!
How to find out if it's really a leak:
Sometimes a lack of ventilation in the attic can cause excessive moisture, which can be mistaken for a leak even when the roof is still secured. Rest assured, we can diagnose the actual problem for you.
Broken shingles can cause leaking but you don't always have to replace the whole roof, whereas metal roofs last longer! Sometimes we discover that only a FEW shingles are broken! We'll discover exactly what needs to be fixed so we save you the most amount of time and money.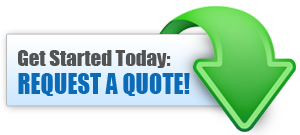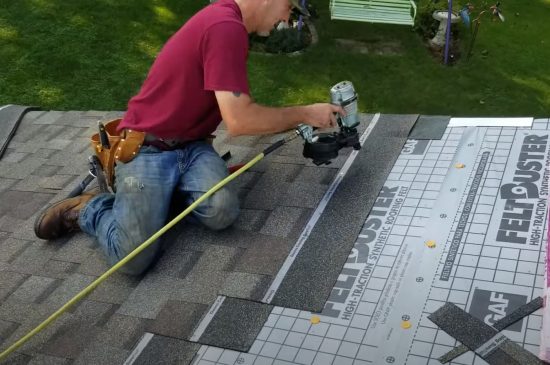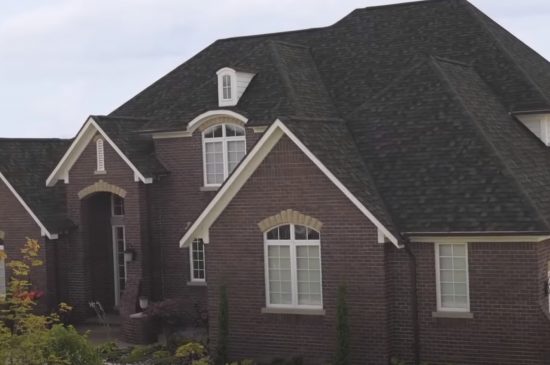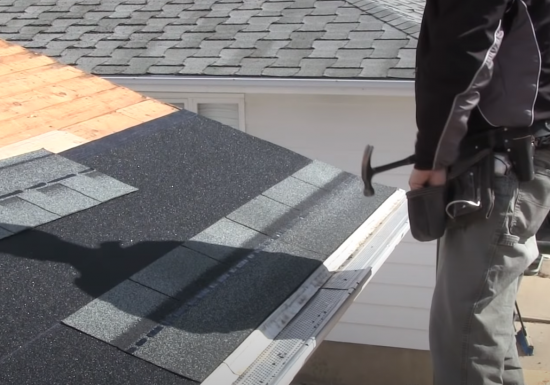 Signs of a Damaged Shingle:
1. Any kind of crack or break.
2. A smooth or shiny spot.
3. Some of the nodules have come off. Replacing a Shingle:
We separate the shingle from its seal and then pry it up and take out the nails. Given the specific situation, we either take out the whole shingle or just cut out the tab that is wrecked. We then install the correct size of shingle or tab under the shingle above it. Last, we apply roofing cement underneath to make sure it stays in place.
Sometimes the Shingle is not the Problem! These problems usually fall through the cracks (causing leaks).
For example, if the flashing turns out to be the problem instead of the shingles themselves, we'll thoroughly inspect the flashing to see if there is any rust, holes, cracks or other issues.
If you try to patch a just a part of the flashing with roofing tar, caulk or other contents will only put a band-aid on the problem and not be a long-term solution.
The Big Picture:
Scheduling a regular comprehensive and thorough roof maintenance routine will protect your investment in your home or commercial building by keeping it in great condition.
A roof inspection is a proactive and preventative measure that will add years of life to your roof. We'll find and fix minor problems like potential leaks before they cause major damage that will require expensive work. Don't wreck your whole roof if you don't have to! It's a much cheaper and easier way to live!
We recommend property owners get a roof inspection annually, at the very least.
CONTACT US